Introducing TheLounge – A Web & Mobile, Always Connected, IRC Client!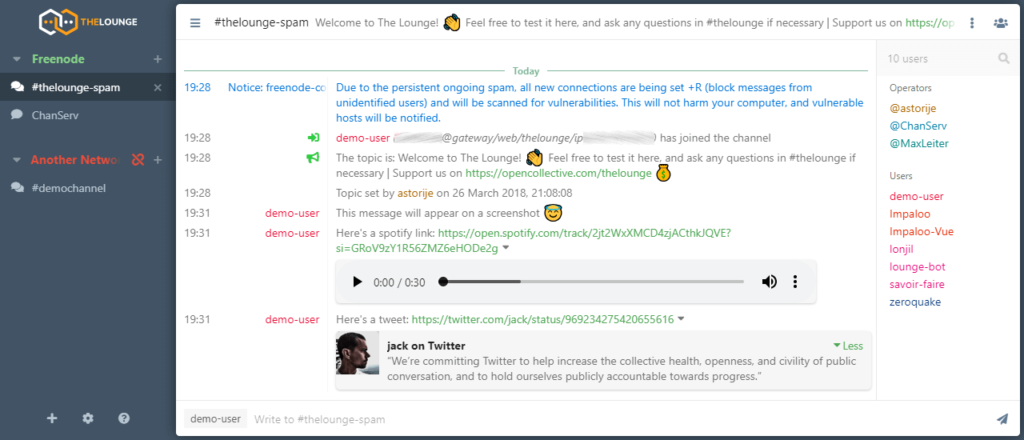 Click Here to Sign In -or-

Get a FREE Account
Features
Modern features

Push notifications, link previews, file uploads, and more bring IRC to the 21st century.

Always connected

Remain connected to IRC servers while you are offline. Forget about bouncers. Resume where you left off on any device.

Responsive interface

The client works smoothly on every desktop, smartphone and tablet.

Multiple Networks

Connect to your other favorite IRC networks in addition to IRC4Fun.

Themes

Chose your preferred theme (of 10) to use on (each) devices.

FREE

Our service is FREE – you only need to have (and maintain) your IRC4Fun account on X.
Requirements / How to get an account
Already have an Account?